Starting as light as 116 pounds, KLD Aluminum Gantry Cranes are lightweight, portable, and extremely stable under load.
hese KLD All-Aluminum Gantries quickly assemble and disassemble, making them popular with contractors who need highly mobile lift equipment that they can take in their service trucks.
Just one or two workers can typically move a disassembled crane up stairways, onto roofs, or in other challenging locations. When on location, the gantry cranes are rapidly assembled, ready to lift, and able to position heavy objects precisely, such as bulky HVAC units.
Because they are corrosion resistant, aluminum gantries are also ideal for refrigerated areas and other controlled environments, making them increasingly popular with HVAC contractors.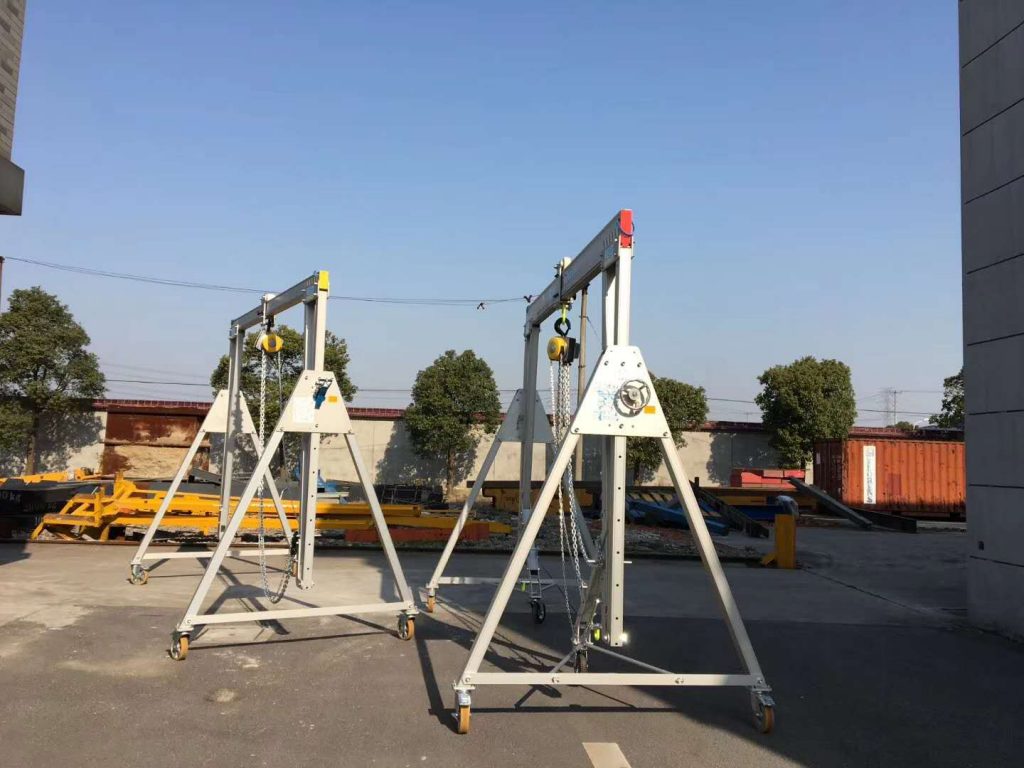 The KLD offers this aluminum workshop gantry crane that can accommodate load capacities of 1,000 kg up to 3 000 kg. This crane comprise of collapsible lateral stands, dual beam, lockable overhead trolley as well as horizontal adjuster.